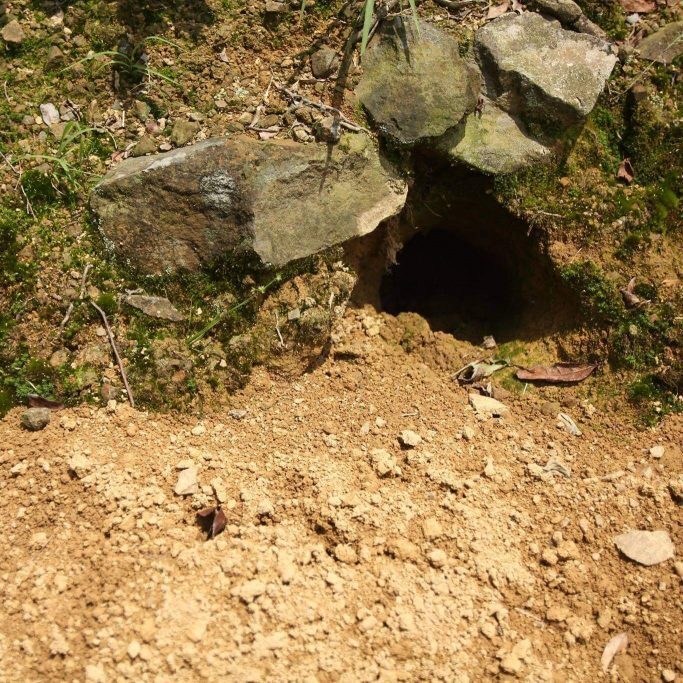 這是穿山甲的巢穴。
坪林的山上,沒有農藥的環境友善茶園,常常可以看到穿山甲的家。
穿山甲約4至9月交配,春天產子。
清明之後,正是萬物的繁殖季。
山裡的動物,順應著自然,紛紛在這樣的時節,繁衍下一代。
That is a nest of a pangolin.
In the mountains of Pinglin, because there are no pesticides used in the
environmentally friendly tea gardens, you can often spot the hideouts of pangolins.
The mating season of pangolins is usually from April to September. They give birth in spring.
The Qingming Festival marks the breeding season of all animals.
Then, following the law of nature, the animals in the mountains begin laying the foundation for the next generation.