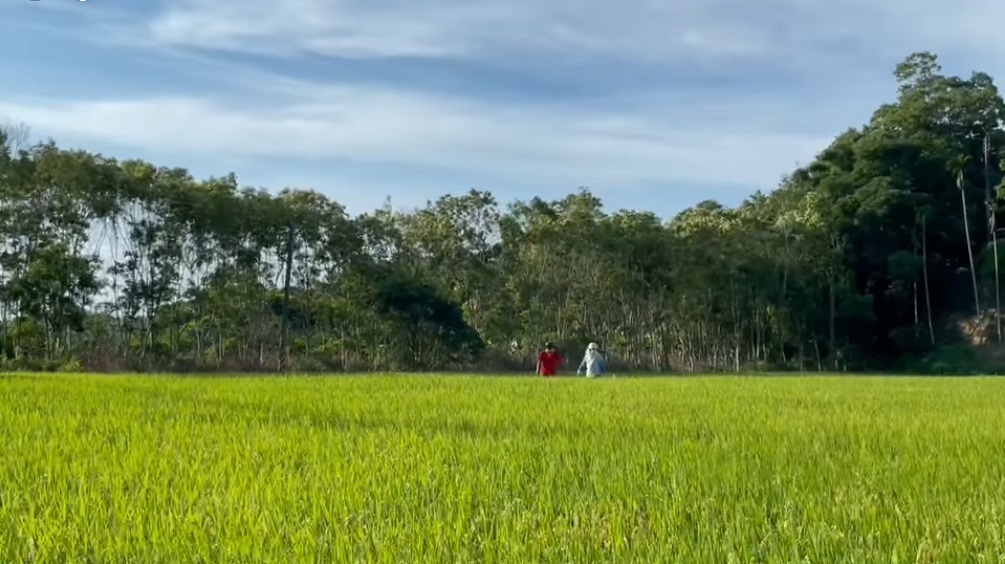 收割前,長明與永松走到田中央,看到稻穗結實累累,心滿意足地大喊一聲,可以了!石虎米收割!!
石虎米的「流域收復」生態村理念落實,最關鍵的事情就是農家的收入。但要在組織運作與品質管理上達到平衡,
我們提出:願意主動申請「有機認證」的農家,乾穀收價多2元,以經濟誘因促使農家提升保育品質;
很幸運的是,內窩的農家都願意一起努力,讓楓樹窩成為真實的生態村。
透過好的制度與農家分工,我們農家收到的乾穀單價超越池上、關山,而米的品質更是媲美池上米、關山米。
因為我們不能只顧環境要好,卻讓山上的認真守護農家辛苦。生態村需要大家的支持,我們一起努力。
Before the big harvest, Chang-ming and Yong-song walked to the centre of the field.
When they saw the ripe ears of the rice, they started shouting out in delight: It is ready!
We can finally harvest the Leopard Cat Rice!!
When successfully implementing the eco-village concept of "River Basin Recovery" in the
growing process of Leopard Cat Rice, a crucial point is the farmers' level of income.
We need to find a balance between organizational operation and quality management,
which is why we offer "organic certifications". Farmers, who are willing to apply for this certificate,
will earn $2 NTD more for their dry grain. By using these financial incentives,
we encourage farmers to increase their level of conservation and their overall quality
of environmental-friendly product output. We are happy to announce that
all the farmers in Neiwo have entered into cooperation with us and our values.
As a result, Fengshuwo became a true ecological village.
Because of a well-organized system and work division, the unit price for dry grain grown
by our farmers surpasses that of Chihshang and Guanshan. Moreover,
the quality of our rice is comparable to Chihshang and Guanshan rice.
However, lasting progress in environmental protection can only be achieved by ensuring
the economic stability of the farmers, the protectors of the mountains.
Hence, the eco-village needs everyone's support.