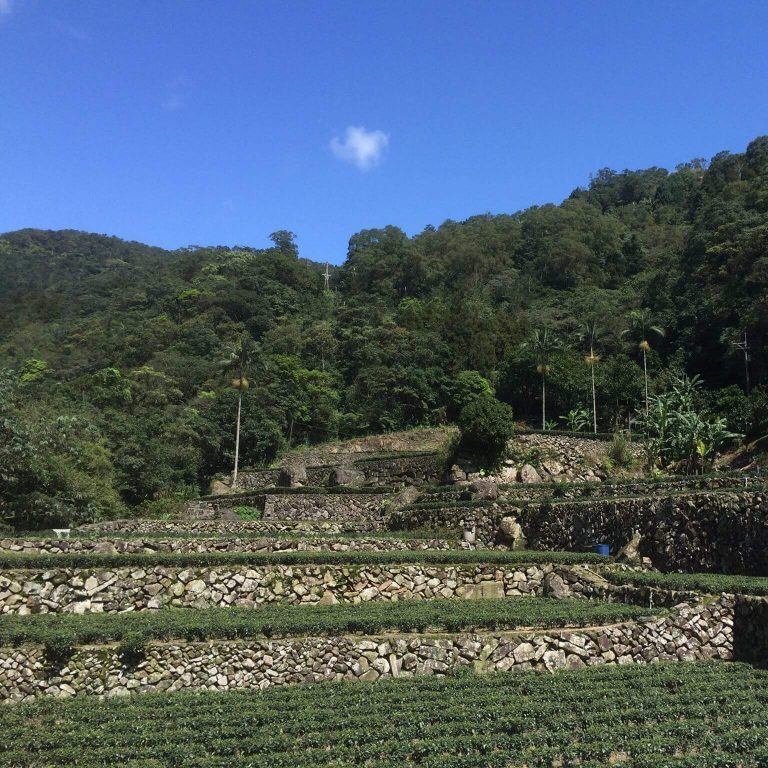 走在坪林,發現有些茶園有砌石,這是過去水田的遺跡。
循古地圖比對,北勢溪沿岸都是水田,這層層疊疊的歷史,道盡前人在這片土地上的努力。
從水稻轉為茶,建構坪林的空間,水田漸漸轉變成今日的茶園;如今砌石田中,早已不見水稻。
When walking around in Pinglin, we saw that some tea gardens have stone masonries,
which are the remains of former paddy fields.
According to the old maps, there also used to be paddy fields along the Beishi River.
It is a testimony of the efforts of the predecessors on this land.
From rice to tea, through the establishments of paddy fields, Pinglin gradually transformed into
the tea gardens of today. However, nowadays, rice is no longer seen in those stone masonry fields.