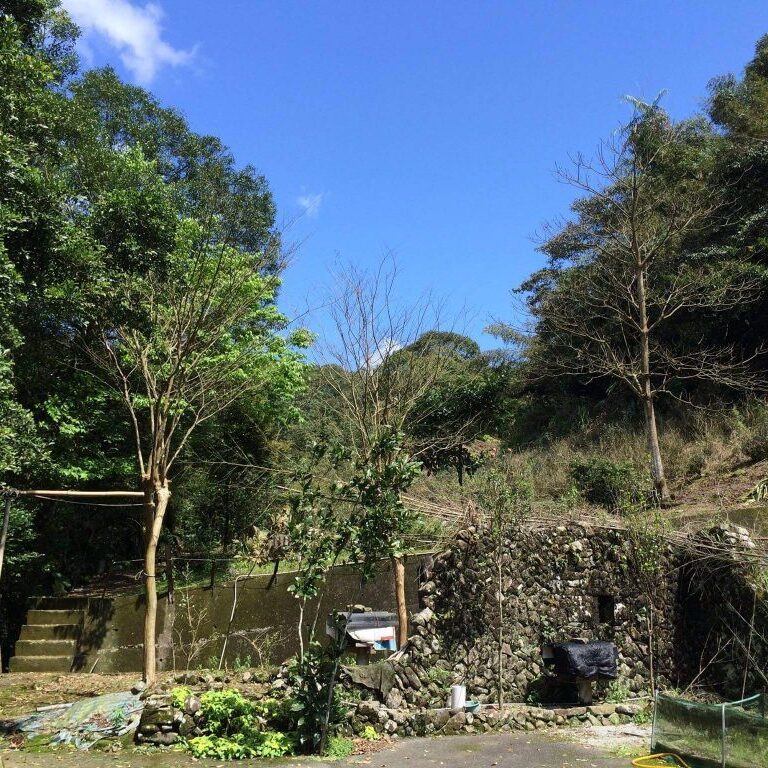 闊瀨吊橋的美眾所皆知,但大家也許不知過了吊橋,往右是老村長的家;往左,通往一個美麗的小村落 – 鷺鷀岫。
入口在過吊橋左側,樹上標「知名不具-雙水潭..」,這舊道路通往鷺鷀岫;在春茶採收的季節,鷺鷀岫 也是滿山的茶香。
The beauty of the Kuose Suspension Bridge is well known, but you might not be aware of
what it holds after crossing the bridge. To the right, you can find the home of the old village headman,
while, to the left, it leads to the picturesque village Luyixiu.
The entrance is on the left-hand side of the suspension bridge.
A tree marked as "Well-known and unusual Shuangshuitan" will point you to the right direction.
An old road leads to Luyixiu. During the harvest season of spring tea, Luyixiu is filled to the brim with the fragrance of tea.